How wonderful that the House of Alexander McQueen designed Catherine Middleton now the Duchess of Cambridge's dress. Sarah Burton for AM did a beautiful job and this will only help increase her already popular line.


The dress is similar to that of Grace Kelly's but a little more contemporary
Kate's tiara was originally that of the Queen Mother's . It was designed in 1936 by Cartier and presented to the Queen Mother three weeks before George VI was crowned King. Later, on the 18th birthday of Elizabeth it was presented to her by her mother.
Kate's earrings were a gift to her from her parents for her wedding day.
Let us take a little trip down memory lane shall we.....................
Queen Victoria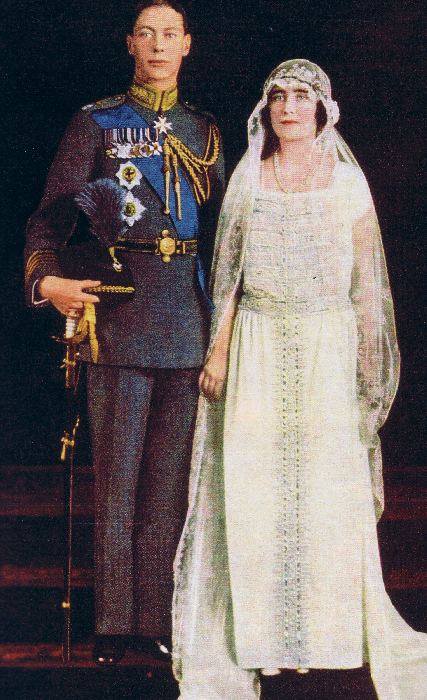 In keeping with the times the Queen Mother (Duchess of York at the time) wore a 20's style gown
Queen Elizabeth (Princess at the time of her wedding) 1947
Princess Margaret 1960
Princess Anne 1973
Princess Diana 1981
Sarah Ferguson
1986
Sophie Rhys-Jones 1999
Camilla Parker Bowles 2005
Hope you enjoyed !!